Looking for custom-made Monument Signs, Pylon Signs, Channel Letter Signs, LED Signs, Banners, Vehicle Wraps, Decals, T-shirts & Promotional Items for your business? Look no further than SIGNWORKS, conveniently located in downtown Greenville, NC. We offer a wide range of products and services for commercial, residential and personal projects. Browse through our website for information and examples of how we can help you. Whether you are looking for a few special items or a few thousand items, SIGNWORKS has you covered. Give us a call or send a detailed email for a free custom quote.

SIGNWORKS is a locally owned business with over 10 years of experience in custom design, indoor/outdoor signage and vehicle graphics. Visit our showroom today and see how we can help your current and future projects.

HOURS OF OPERATION:
MONDAY - FRIDAY
8:30AM - 5:00PM
SIGNWORKS (252) 215-2220
1412 EVANS ST. - SUITE 102
GREENVILLE, NC 27834
sales@signworks.us
-------------------------------------------------
"IN THE
SPOTLIGHT"

------------------------------------------

COECO OFFICE SYSTEMS
Channel Letters & Dimensional Signage

Mouseover Photos To See More...
ELECTRONIC SOLUTIONS
Nissan NV2500 Vehicle Wrap
Designed to match their existing fleet of vans, this vehicle came with many challenges in design & installation.....all of which exceeded the clients expectations.
Mouseover Photos To See More...
PARTYMAKERS
Van Wrap
Custom designed wrap with costume characters, inflatables, balloons & confetti....Designed to turn heads!!
Mouseover Photos To See More...

33EAST.COM Entrance Sign
9'X14' Anodized Aluminum sign w/ LED Channel Letters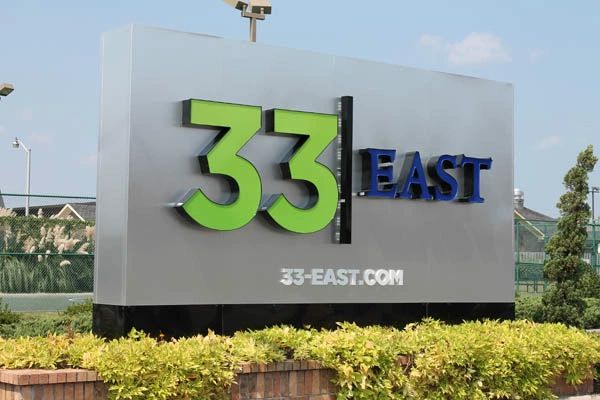 Mouseover Photos To See More...
CAMFIL
38' Trailer Wrap (4 sides + top)

Mouseover Photos To See More...
DICK'S SPORTING GOODS
Under Armour Lighted Display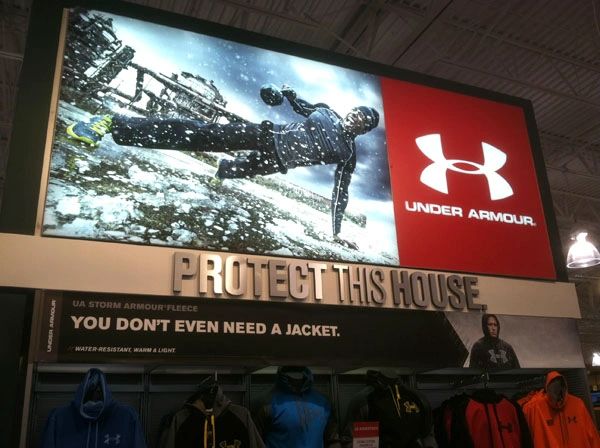 Mouseover Photos To See More...
P.O.D.S. WRAPS
8' x40' Custom banner installation for "Sleep Number"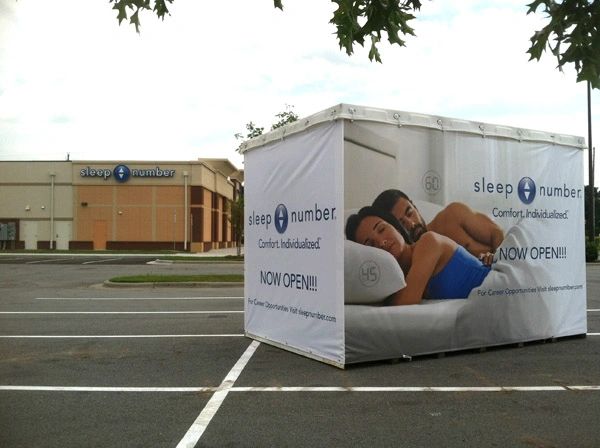 Mouseover Photos To See More...
TEXTURED WALL WRAPS
EAST CAROLINA UNIVERSITY
Baseball Dugout Wall Wraps / Home & Visitor / 10' x 70' each
Textured Wall wraps are applied by molding the full color digital graphic into the surface creating a "painted" look and feel without the need to "re-paint." Great for interior or exterior advertising.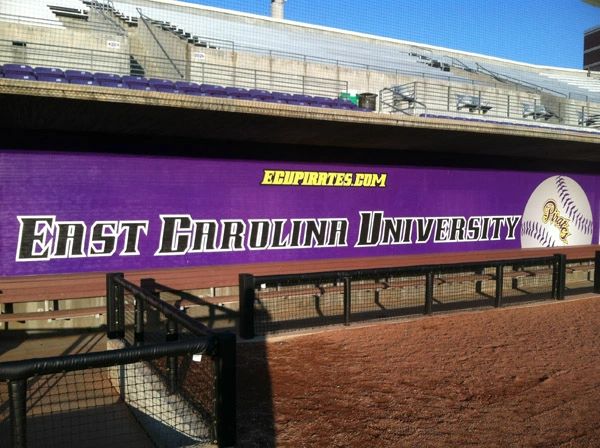 Mouseover Photos To See More...
GRAND FORMAT PRINTING....
US CELLULAR
10' x 20' and 7' x 7'

Custom Banners
......These Heavy Duty, single piece, 15oz. exterior banners are turning heads at The Greenville Mall.
10' Interior Column Wraps, positioned at key locations throughout the mall, direct the flow of traffic to the US Cellular kiosk located in the Food Court where over 100 tables are custom wrapped with the current marketing theme.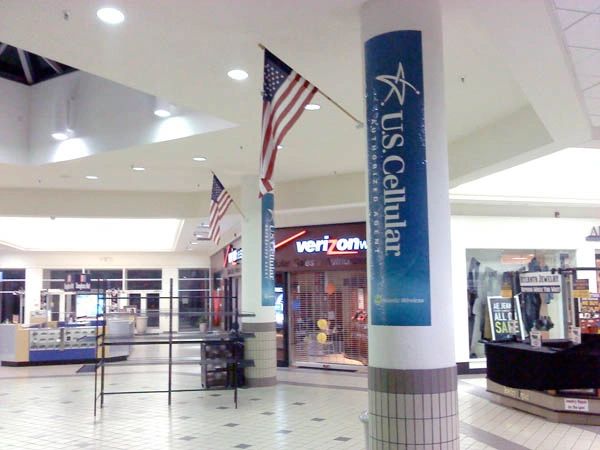 Retail Showroom Merchandise

New..."The Sign Of A Pirate" ...Mens, Ladies, Youth Apparel & Embroidery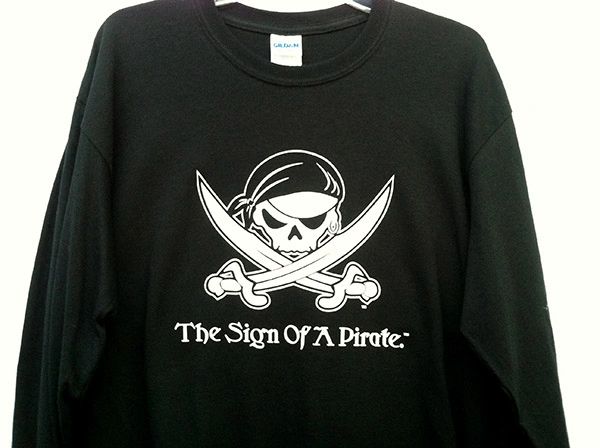 Also.....Signworks Logo T-Shirts, Decals, accessories & collegiate items on sale now: